MMA Betting - UFC Betting, MMA Line Movement, Line Posting
Mixed Martial Arts (MMA) fan viewership has exploded across North America with the industry leader being the UFC: Ultimate Fighting Championship. With the phenomenal growth of MMA, we have also seen a growth in betting options on MMA as Sportsbooks try to meet the betting demand by the public. Why bet your buddy at even odds on a lopsided fight when you get true odds at a Sportsbook and great payouts by betting on the underdog.
How to Bet on MMA?
Most online Sportsbooks will post lines on MMA under their Sportsbook product category. You would then look for MMA lines. Many books who post lines on the UFC will also carry lines on other major MMA organizations like Affliction, Dream, WEC, EliteXC or any special MMA PPV events. As long as there is a demand the major online Sportsbooks will post betting lines. A MMA line (known as a betting line) is posted as a Moneyline odds in American Odds. A Moneyline bet means that you are picking who will win the fight. The payout odds will be displayed in American Odds. The major online Sportsbooks will give you a choice to display odds in American, European or Fractional. For example, UFC Ultimate Fight Night 14 Line displayed in American Odds: Anderson Silva -500 James Irvin + 350 The betting line shows that Anderson Silva is a heavy favorite to beat James Irvin. You would have to bet $500 to win $100 on Anderson Silva because he is the heavy favorite. If you love the underdog, bet $100 on James Irvin and it would pay out $350. The betting odds are a payout ratio and you do not have to bet $100. Your bet will payout according to the payout ratio. In MMA anything can happen. It only takes one punch. That is why it is so exciting to bet on MMA. The underdog always has a puncher's chance. There have been some great underdog payouts and upsets in MMA. Gabriel Gonzaga Vs. Mirko Cro Cop - who can forget that high kick to the head. Matt 'The Terror' Serra Vs George 'Rush' St. Pierre Part 1 - Superman punch and one the biggest upsets ever in MMA. Quinton Rampage Jackson Vs Forrest Griffin - The UFC reality star turns champ in a grind out decision. The best thing about the MMA is that the fights are fairer and transparent than boxing because many of the fights are stopped by knockout or submission. You can see the action right in front of you. The most exciting thing is having action (i.e. a bet) on all the fighters on the televised card and screaming your head off at the bar with your buddies or on a PPV on your big screen. For more info on MMA and Sportsbook Deposit Methods .
MMA and UFC Line Movement
Sportsbooks create a betting line based not on who is going to win the fight but on how much action (bet amount or handle) is going to be placed each fighter. A Sportsbook would like to ideally have 50% of the wagers on Fighter X and 50% of the wagers on the Fighter Y. Sportsbooks charge a commission (also known as 'juice' or 'vig' or 'vigorish ' if you are totally old school). The 'juice' is usually 10% on standard sporting events. MMA and Boxing lines can have a higher 'juice' of 20% because the Sportsbooks are taking more risk by offering a betting line on some fights. The risk is that betting may be very one sided and the Sportsbook may win a lot of money or may lose a lot of money. A Sportsbook like Bovada Sportsbook will adjust the betting line on MMA in real time to make more attractive to bet on the other fighter. For example an opening line on the Anderson Silva Vs James Irvin could open up at: Anderson Silva -500 James Irvin + 350 Then in two days the line moves to: Anderson Silva -550 James Irvin +400 In this scenario, more money is coming in on Anderson Silva because the 'Public' or fans strongly believe Silva will win. Books will move the betting line to try to create more demand on the other side to balance the betting action. By understanding how Sportsbooks adjust their lines, you can pick and choose when you want to make your bet to take advantage of line movements to get better value out of a betting line. For example, if you strongly believe that James Irvin has a punchers chance of KOing Silva (remember Buster Douglas KOing Mike Tyson in Tokyo) and you think that the public will be all over betting on Silva. Then you predict that the line will move to make betting on Irvin more profitable as you get closer to the fight. You may want to wait closer to the fight time to make your wager to get more value out of your bet. If you think the public is going to be all over Silva and Silva is going to destroy Irvin, you will want to get your bet in early to avoid an increasing expensive bet as money comes pouring in on Silva and betting on him becomes less attractive because of the changing payout lines.
MMA Line Posting
The main event fight for major PPV will have the lines posted early as sources will be available to handicap the fight. The second tier fights will have lines posted 1 to weeks before the fight or when sources are able to handicap the fight. For the un-televised under card, most Sportsbooks will post lines 24-48 prior to the fight. So if you are determined to bet on an up and coming fighter on the under card, check back the day of the event. We recommend that you have more than one Sportsbook account as some of them will post the under card and some will not. You will also see Sportsbooks have different lines on the fighters as the Sportsbooks move their betting lines to balance the action.
Ohmbet SportsBook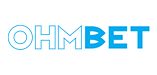 Ohmbet is the official MMA betting website in the world - so if you enjoy the fastest growing sport of Mixed Martial Arts you will love Ohmbet! This bookie was launched in 2016, and managed to differentiate it self as the home of UFC and MMA betting. Ohmbet is licensed in Curacao, MGA and more licenses are in the horizon. With the best UFC odds in prematch, and the ultimate live betting offerings during UFC events, Ohmbet is the MMA punters choice of betting platform. Weekly odds boost and unique props for MMA events, and other cool promotions are just the tip of the iceberg. In addition to MMA odds - Ohmbet covers 50 plus sports and over 65,000 live events each year. From Premier League, NFL to cricket - Ohmbet has it all in sports betting. In Ohmbet Casino - at least 20 well know providers and several hundreds of casino slots titles are available. For welcome offer, 100% up to 150€ casino bonus is available to get familiar with Ohmbet's Casino. Live Casino is also available with the classic table games such as roulette, baccarat, blackjack and poker.
Essential MMA Sportsbooks
MMA lines carry vary greatly at online MMA sportsbooks because of their unbalanced betting action. It is free to open an account and you can line shop until you are ready to make your wager. We have listed Canadian Sportsbooks: