The Betonline Racebook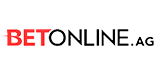 The Betonline Racebook is widely regarded as one of the best places to wager on horses anywhere online. It really does have a lot to offer and caters for the experienced horse guy all the way down to the more casual bettor. The first thing you will notice about this place is that it is very well managed. There is nothing slow about this racebook, as soon as the prices are available, they are up there and they won't come down until the horses are at the gates. All wagers are settled quickly meaning you get to jump right in on the next race. Another well managed aspect of this racebook is the customer support. Betonline has a dedicated team of staff specifically there for the races, meaning you get to speak to a well trained knowledgable person rather than being passed around a call center in an attempt to get the right answer.
Great Features!
From the moment you sign up, you get to take advantage of the great features that the Betonline Racebook offers. They offer up to a 7% rebate on all losses, head to head match-ups, you can wager right up until post and you get free horse handicapping tips each and every week. They also offer unrivalled wagering options such as win, place, show, across the board, exacta, quinella, trifecta.....the list simply goes on and on. They also offer great limits of up to $100,000 maximum net profit per race for special categories and up to $25,000 for Grade A races. Even category E races get a $2500 limit.
Get in on the Action Today!
With so much going on at the Betonline Racebook it is well worth signing up and giving it a go. It's well managed, has great support and offers everything you would expect from a book that's been around so long. Also, don't forget that Betonline offers a full Sportsbook along with Poker and Casino so if you fancy a break between races there's always something going on.